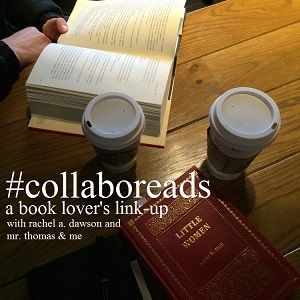 I love the idea of a book club. But I've joined a couple book clubs and that hardest part about it to me is getting the group (usually of women) to all agree on the same book. Once that's done, the book selected is usually one I'm ok to read, but not one I'm like
dying
to read. Or even excited to read. So when sweet
Amber
posted about
#collaboreads
last month, I knew I wanted in. It's not your typical book club (you'll have to read about it...you'll want to join, too!). So good, right?!? As soon as I read her post, I went straight to the NY Times Best Seller's List and chose
Wild
.
Riveting
One of my favorite things abut this book is how Cheryl Strayed (the author) reflected on past experiences and how they brought her to the point of hiking the
Pacific Crest Trail
. I love hearing people's stories, and it always fascinates me how certain life events lead to other life events.
I also loved the fact that as a woman in her mid-twenties, Cheryl hiked the PCT alone for several months. Her adventures are riveting. One of those adventures that made me think, "I wish I did something like this in my mid-twenties" at the same time thinking, "She's crazy for doing this alone in her mid-twenties!"
Elements
There weren't many things about the main character that I could relate to, which is I think why she intrigued me so much. In fact, many things about us are completely opposite. But I loved that about her.
Associate
So I can't think of any other books I've read that this one is like. As far as movies or TV shows, it's like the ones where the good guys or the person you're cheering for wins. Like when you cry at the end because you're so proud of your person and all they've become and overcome. You know those movies that you don't want to end because you love the main character and want the story to keep going? Yea, it's like that.
In some ways, it's like what's always figuratively going on in my life. Hard things happen, and then I find ways to overcome those hard things. Or maybe sometimes I don't. But when I do, I look back and see who I've become through those difficult situations. And when I don't, I push harder, stretching myself to do things I'd never thought I'd do.
Design
Yes, this book had me at it's cover. It's actually been on my list of books to read for awhile, like since before it became a movie and became really popular. But, I never got around to reading it.
However. I'm so glad I finally did. The cover is simple, yet intriguing. And it totally relates to what you'll read on the inside.
Stars
I'd give this book 5 stars. In fact, I did on
Goodreads
. I would definitely recommend this book to a friend. It's a story about adventure, love, loss, unexpected friendship, heartache, and joy. So many emotions! I think that's why I loved it so much. It was so captivating and from the beginning, I was cheering for Cheryl. Wanting her to win. No, she wasn't in a race. I just wanted her to win at life. And she did. So good.