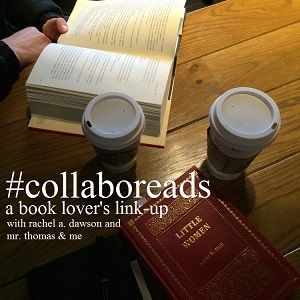 It's time for another #collaboreads, a fun book cl
ub organized by the sweet Amber, of Mr. Thomas & Me. This month, the prompt was a book set in the summertime, so I chose Summer Sisters by Judy Blume. I grew up reading her books, and remember loving them as a kid. So I was intrigued to read one of her more grown-up books. Ok...so let's get down to the details.
Riveting

.
It's funny...this was one of those books that I was like "eh..." while reading it, however, I read it really quickly. I couldn't put it down. And not because it was so good, more just because I wanted to find out what happened to the characters. There were parts of the story that dragged on, but the last few chapters were really good. The ending was not completely unexpected, but I was still a little surprised and definitely shed a few tears.
Elements.
I definitely related more to the main character of the book, Vix. She was fairly conservative, a rule follower, and only really tried things after someone else had done it. However, when the story was focused on her, that's when it seemed to drag on. Maybe she needed a little more excitement in her life. Maybe that's why I can relate to her! I did love the idea of a big, close family in this story. I can completely relate to that, as well. Although it wasn't a traditional family setting, I loved how Blume captured the idea of a family that's a little crazy, argues with each other, but always knows they would be there for each other no matter what.
Associate
.
This story greatly captured the idea of unconditional friendship and love. Two completely unlikely friends, with completely different backgrounds becoming and staying best friends. I love that. No matter what happened, how far apart they were, how big their arguments got, they loved and fought for each other. Even when one greatly hurt the other, she forgave and continued to love. I want to be that kind of friend and sister. The family in this story definitely reminded me a bit of the
Bravermans from Parenthood
. The family in Summer Sisters wasn't a traditional family, like the Bravermans mostly were, but the idea of fighting with and for each other, always loving and wanting the best for each other was a strong theme throughout the story.
Design.
Well, I did read this book on my Kindle, so I couldn't really judge it by it's cover. I have since gone on Amazon to see the cover and loved it. It would totally be the kind of book I would buy based on the cover alone. I don't completely see the cover relating to the story much, but that's ok...whatever captures the reader's attention, right?!?
Stars
.
I think I would give this book 2.5 stars. It was pretty good, but I won't read it again. I wouldn't necessarily recommend it to a friend, unless you were someone who loved Judy Blume as a kid and wanted to try one of her grown up books.
So there you have it. My review of a book based on summer. I'm going to be reviewing a few other books I read this summer here shortly. And I always love getting book recs from others, so feel free to let me know what book you're loving in the comments.