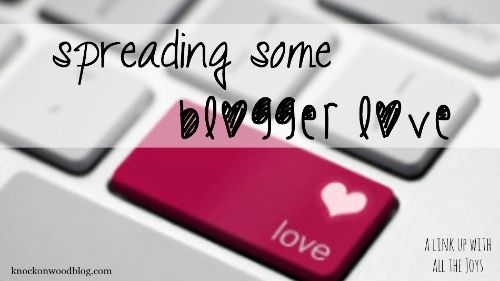 Happy Fridayyyyy everyone! Yes, I'm so grateful it's the weekend, but this was actually a fantastic week. It's going to be a busy, HOT weekend for us. But we're making tie for the pool and the beach.
Yesterday I
posted about our Thankful Tree
(thanks for all the encouragement and ideas!!) and when Steve and I talked to Claire about it at dinner, she was super excited and wanted to start right away with hanging tags. Bless! I love seeing her excitement for something that will hopefully turn into a lifelong habit for her.
This may sound cheesy, but last night we were watching
Home
(which is super cute, btw), and the end scene totally made my hubs cry. Like tears falling down his face cry. Of course then I started, too. But I love seeing my man's tender heart. Even for a cartoon. But it really is such a sweet movie...and the ending (I don't want to spoil it!)...I think once he became a dad, he became that much more tenderhearted all those "parents loving their kids" scenes. Because it's so real for us now. And it's not so real for so many out there.
So...since I'm feeling all the warm fuzzies...still on a high from
meeting my girls
at Influence last weekend...let me share with you some of my favorite thins from this week:
/ / R E A D I N G / /
This blog
by Ruth Chou Simons. I had the privilege of hearing her speak at the Influence Conference and have been leaning hard into Jesus since then to know what it truly means to preach to myself. So much truth and goodness from her heart and writing.
I also love reading
this blog
. Katie takes the most gorgeous pictures, but she has an incredibly beautiful heart. I've loved getting to know her recently through reading her posts. And if you're into that sort of thing, check out her sponsorship options. All about giving back. I love that.
/ / L I ST E N I N G / /
To a lot of Florence and the Machine. She's just so good.
And to the Rend Collective Pandora station. And also the Ella Henderson station. Faves.


/ / L O V I N G / /
That I got to meet Rebecca. She
wrote a beautiful post
about our time together at the Influence Conference. Although words can never put together how God did what He did, she did an incredible job talking about what God did in her heart. So blessed by her.
Periscope
. I mean, I don't do it myself, but I love watching others. If I ever have any wisdom to impart, maybe I'll jump on there and share, but for now, I'm a watcher.
Pumpkin Peanut Butter Dip. Find the recipe
here
.
/ / D R I N K I N G / /
Lots of water with
lime
and
basil
essential oils
. Kinda obsessed these days.
Happy Weekending everyone!! Be safe and have so much fun. Give extra hugs to your kids and try to find at least three things to be thankful for.